In recent years, HMI has seen major upgrades in terms of performance, design aesthetics, and equipped technologies. As a result, in addition to factory automation use for which HMI is already indispensable, it has also started to play a more important role in building automation applications.
Let's explore how HMI is being used to manage lighting, AC, meeting room booking, and visitor access as well as how the cross-platform, remote, and wireless HMI monitoring solutions facilitate the making of this unique office space.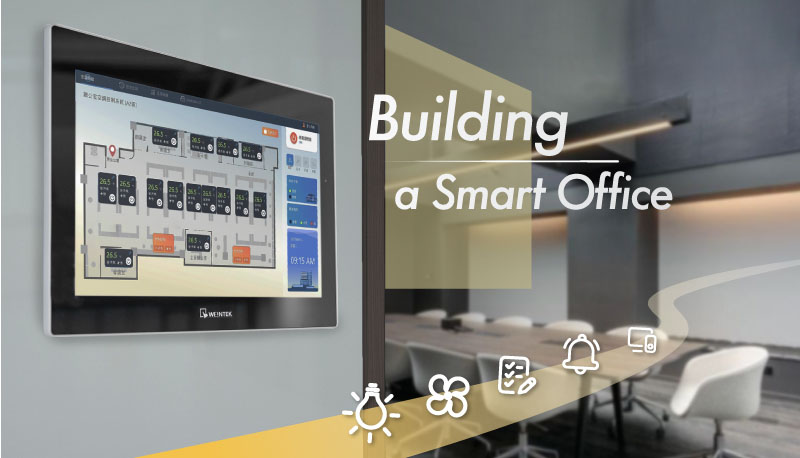 Smart Central Control
Lighting and AC of different areas can be controlled from a single HMI screen.
HMI schedules power ON/OFF cycles and also adjusts AC settings according to weather data from external source – for optimal indoor temperature.
Energy usage is recorded, analyzed, and optimized.
Features: PLC integration, Trend Display, Historical Data Log, Scheduler, JavaScript (Web API)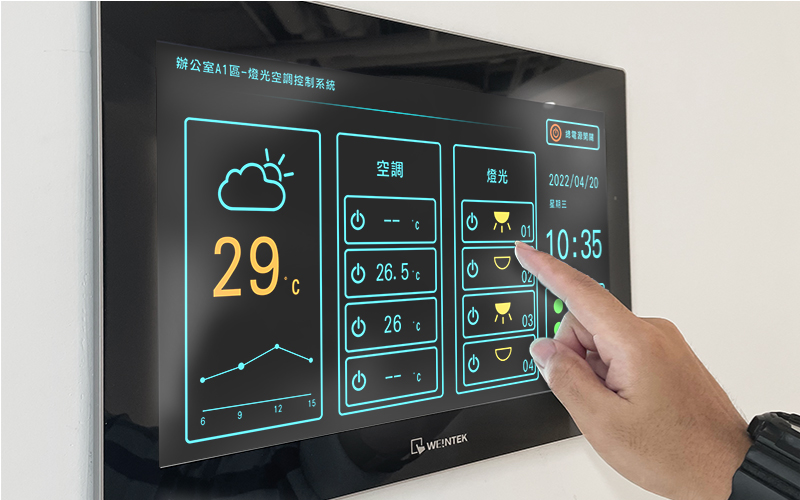 Smart Meeting Room
Each meeting room has a dedicated HMI that can control the room's independent AC system.
Each HMI displays real-time booking information on screen, with data taken from the server.
Notifications can be sent to attendees before meetings.
Features: PLC integration, JavaScript (Web API), Email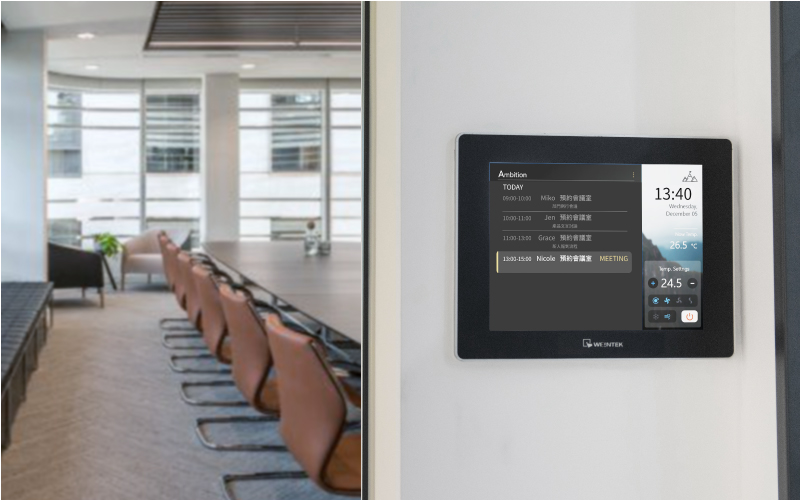 Remote Wireless Control
Each area's condition can be observed remotely at the comfort of one's seat – no need to walk to the HMI!
Not at your seat? No problem at all. Use the phone or tablet anytime.
All HMI are Weincloud-enabled and connected to the internet, making it possible to update HMI program and settings remotely.
Features: cMT Viewer (APP), VNC Viewer, WebView (Monitoring over web), Weincloud – EasyAccess 2.0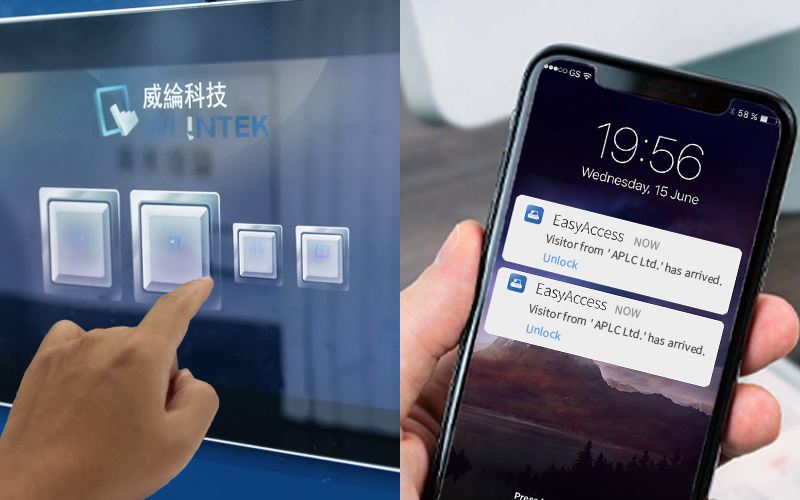 Visitor Access Management
An HMI at the entrance greets visitors and processes guest registration, after which the front desk gets a push notification with guest information.
The visitor log is digitized and saved in a database for easy data access and management.
Features: Weincloud – EasyAccess2.0 (Push Notification), Database Server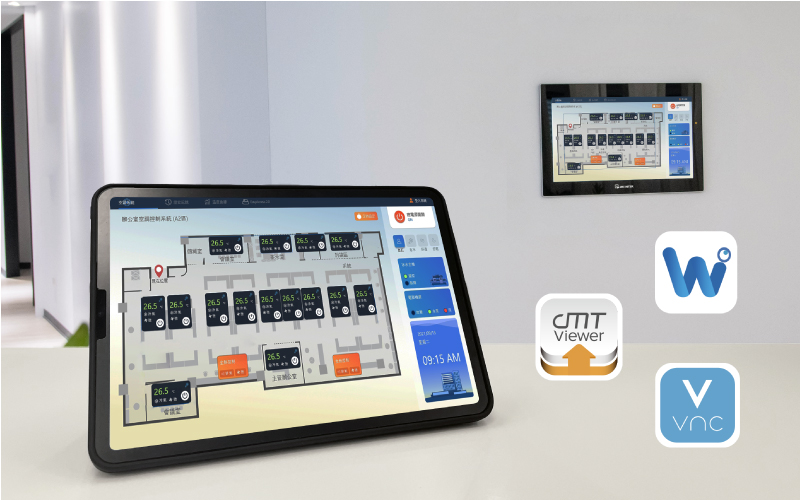 Now that you have seen the smart HMI in office action. What do you think? Hopefully we will see more and more smart office applications that will enhance the quality of our workplaces.